Kids/AYA Exhibition at Shepard Mullin in Palo Alto
January 8 to February - Kids/AYA Exhibition at Shepard Mullin in Palo Alto
Burlingame library exhibition - FEBRUARY 2019
Kids at Burlingame library steamfest - 2.9.19
Kids & Art hosted an art workshop at the Burlingame Public Library's STEAM fest. From 11 am-noon, two dozen children gathered around the table to learn about animals and ecosystems. Each participant sketched a drawing of his or her favorite creature, then used paint to add color and design. Finally, the children used tissue paper to add vines, seaweed and flowers to the frames, showing the animals in their true habitats. Several of the children chose to draw big cats like tigers and lions while others made whales and dolphins. One little girl made a snail with a curing shell, she decorated her frame to look like a dirt pile. Another child made a blue morpho butterfly surrounded by multi-colored blossoms. It was a busy and creative morning!
Classroom support in foster city 2.11.19
As part of our critical care patient program, Kids & Art had the opportunity to host an art workshop in the classroom of a child with cancer. This kindergartener, we were told, loves dogs and art and her friends. So we created an art experience that would honor each of those things. After reading the book Go, Dog. Go!, the children were directed to draw a picture of their favorite poodle, pug or beagle. Next, they laid down a layer of bleeding tissue paper and water to give their drawing a colorful, cubist effect. When the pictures were dry, they were cut out and affixed to two large canvases. These gorgeous murals will hang in the classroom for the rest of the year.
KIDS And Art - beneficiary of care group event - 2.26.19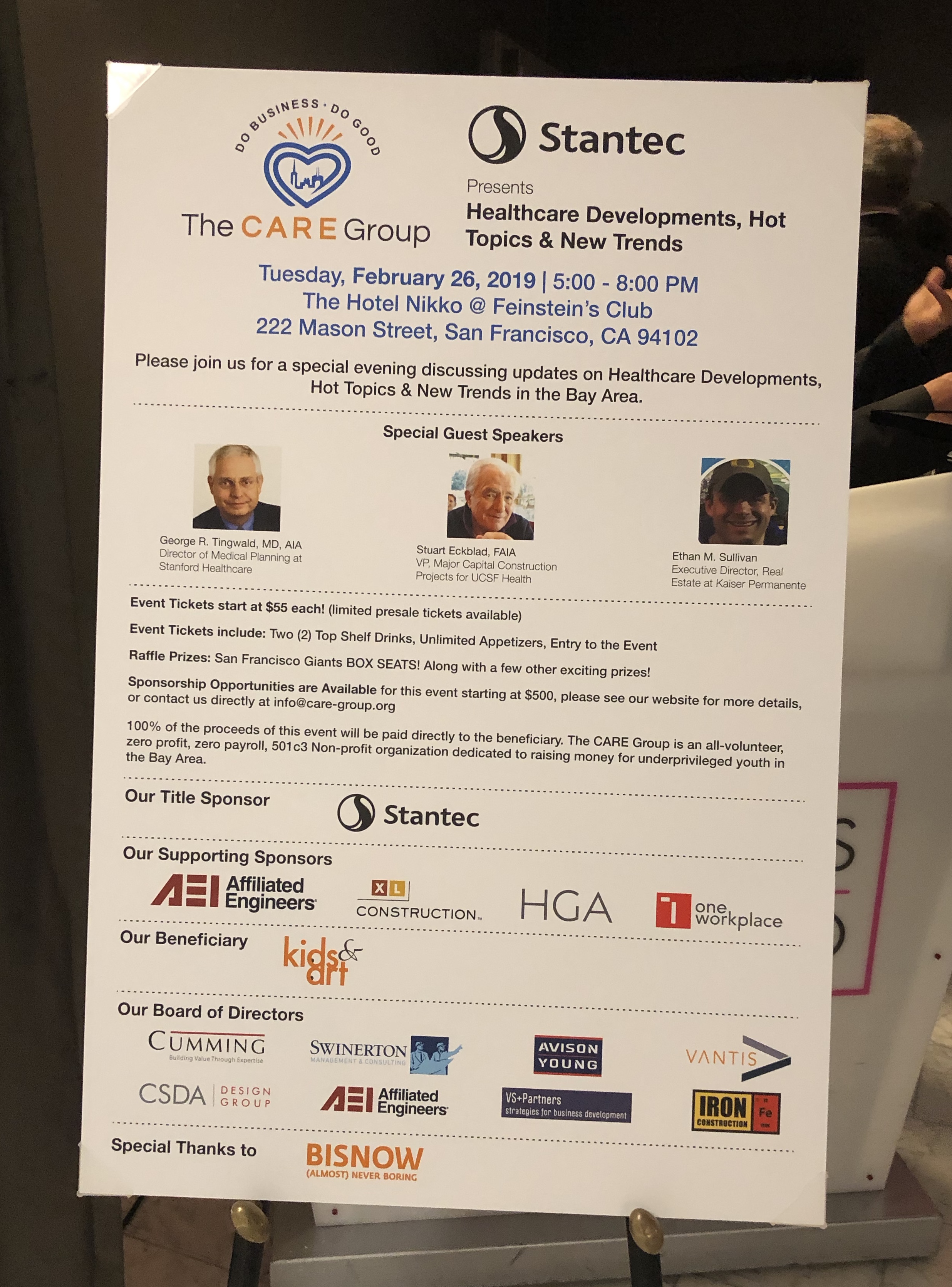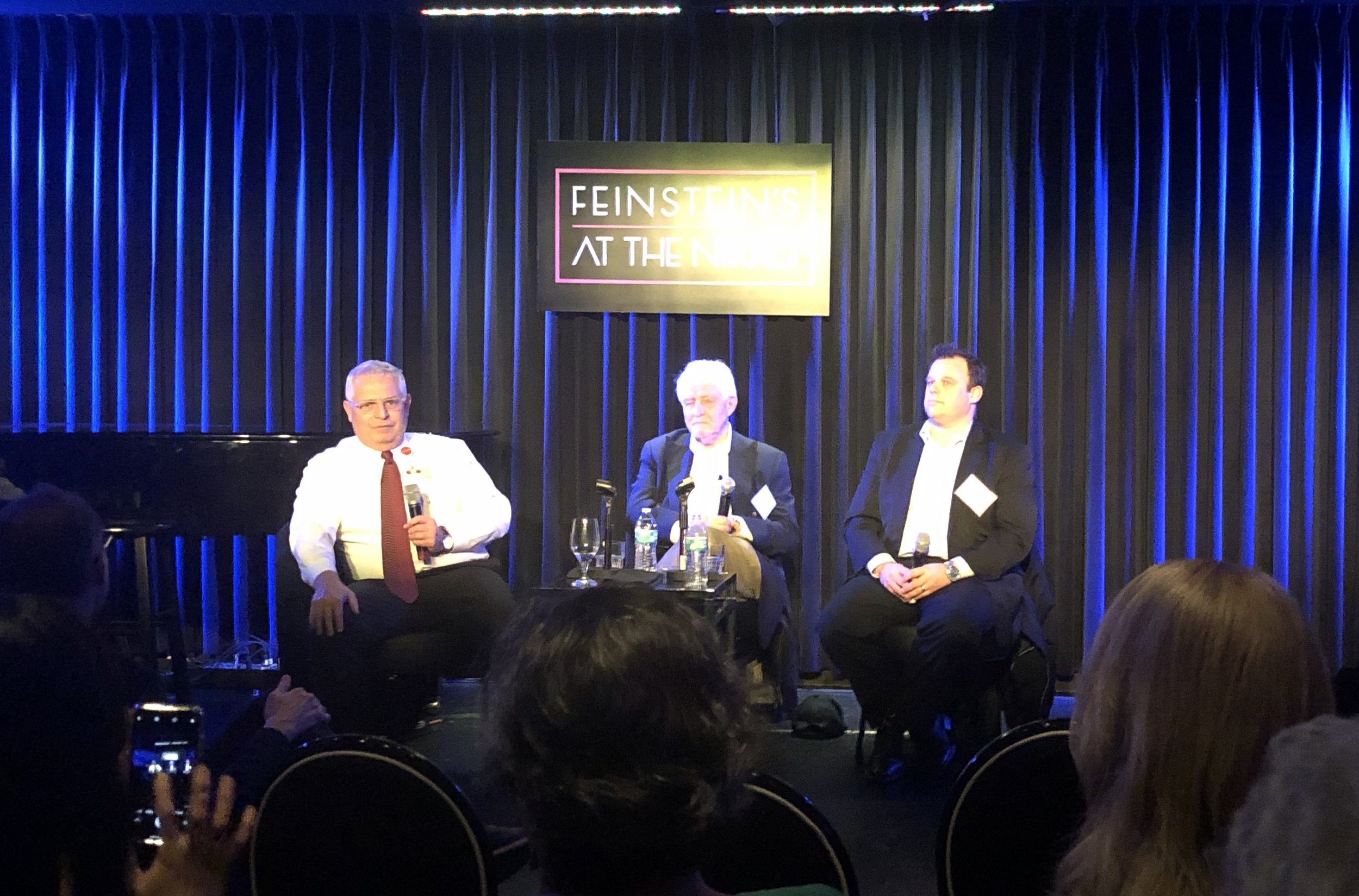 The CARE Group is an all-volunteer, zero profit, zero payroll, 501c3 non-profit organization connecting Construction, Architecture, Real Estate, and Engineering leaders, while dedicated to raising money for underprivileged youth in the Bay Area. On Tuesday, Feb 26th, they hosted a panel to discuss Between Two Cranes: Healthcare Developments, Hot Topics, & New Trends where Kids & Art were the beneficiary.
KIDS And Art Presenting at JCFS PAlo alto 3.2.19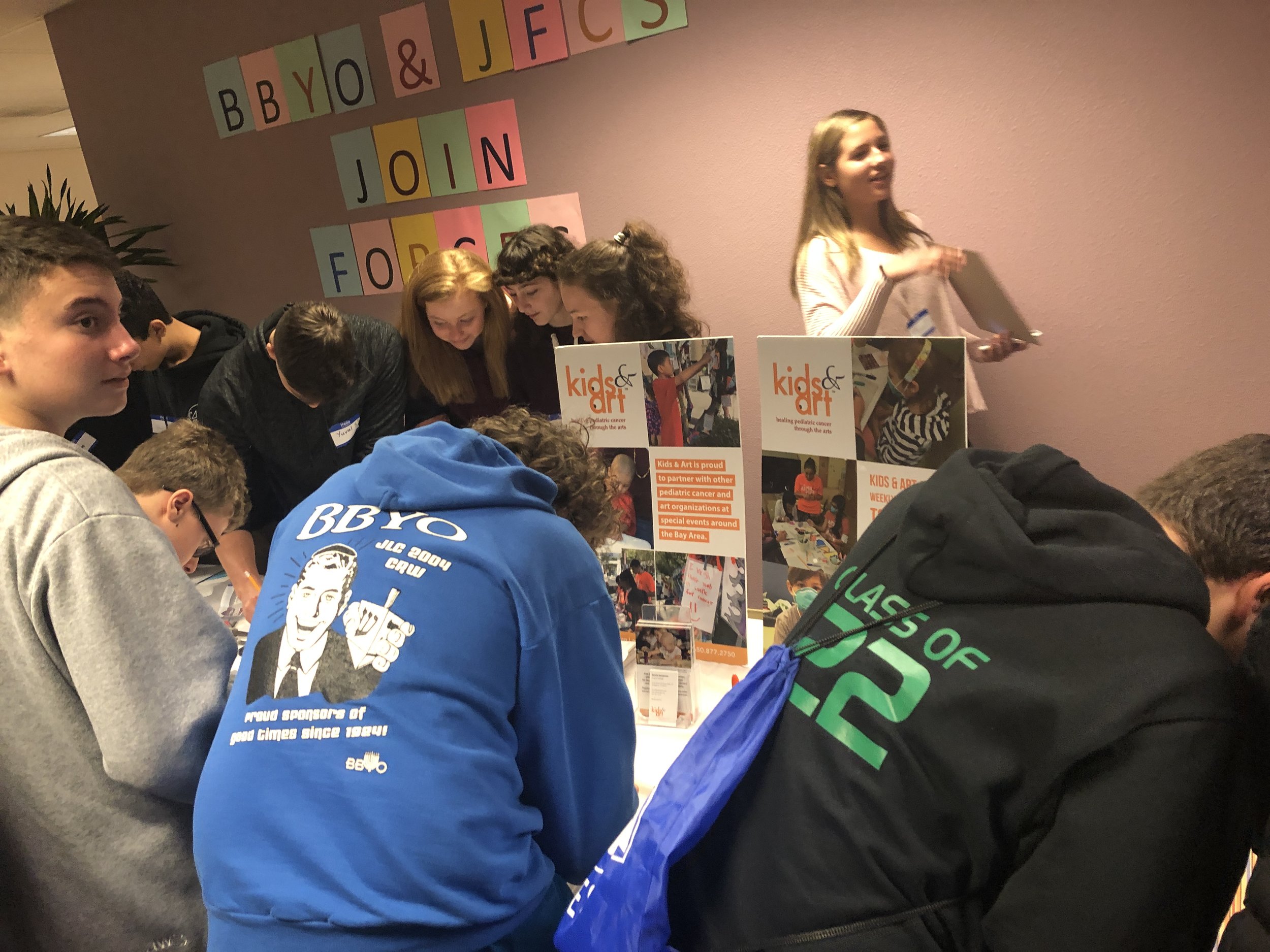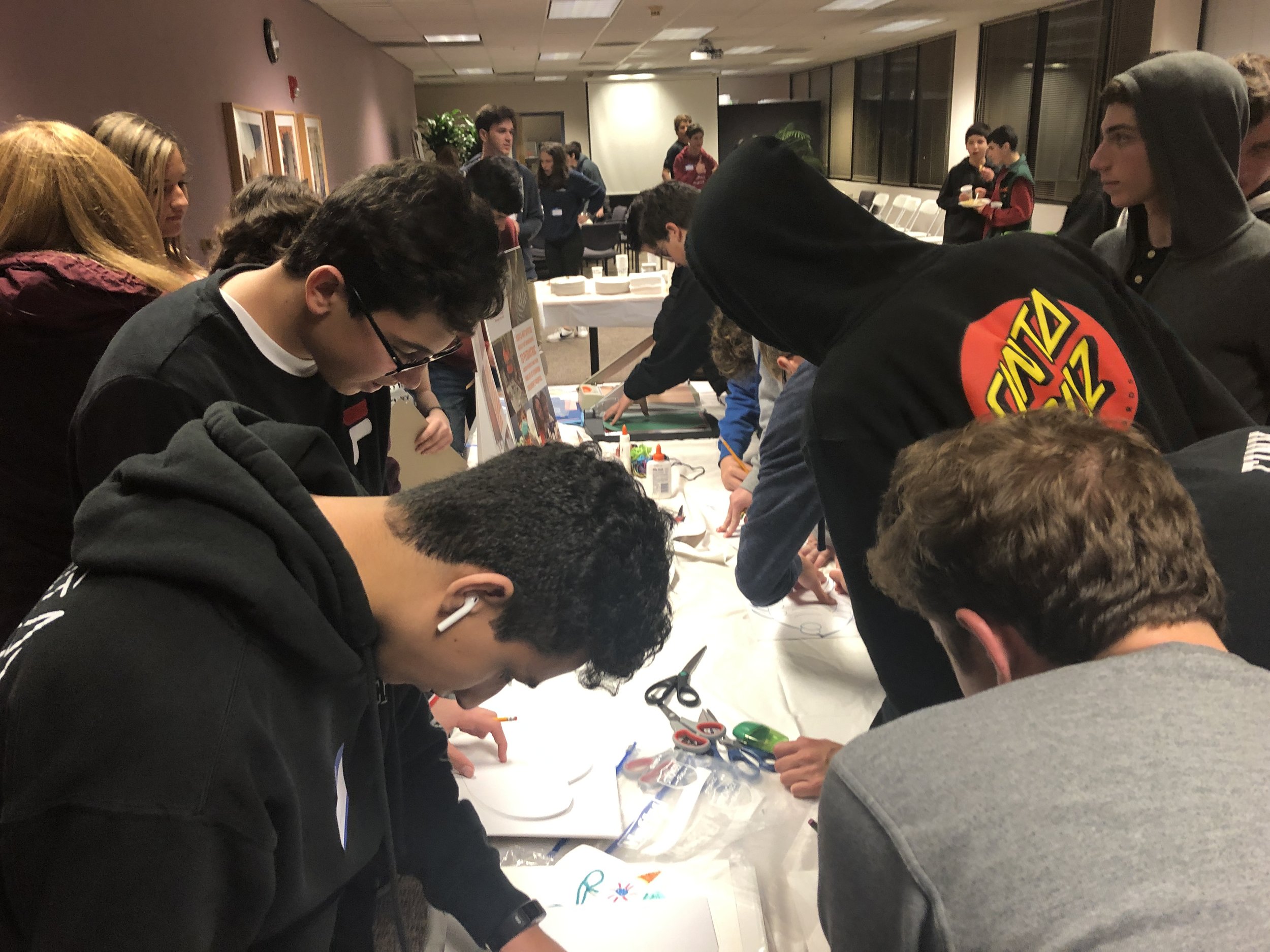 Thank you so much to the JCFS for inviting Kids & Art to participate in their night of volunteerism. More than 60 teens from around the South Bay gathered to help create art kits for our hospital outpatient workshops. What a great group of volunteers!
Kids/AYA Exhibition at SFWA in San Francisco
May - Kids/AYA Exhibition at SFWA in San Francisco
Jacob's Heart Kidrageous Super Fun Run
October - Jacob's Heart Kidrageous Super Fun Run - San Jose
Youth Open Studios with ArtSpan
October - Youth Open Studios with ArtSpan - SF